Melody Finds New Opportunities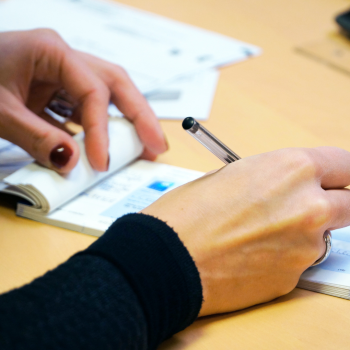 My name is Melody. I landed in Canada in 2011. Previously, I had my Master's degree in Christian leadership and training and I worked in an international non-profit organization as a trainer and administrator.  After landing in Canada, I worked in the retail customer service field as a sales associate and sales consultant for about 6 years while raising my family.  I also worked as an admin assistant in an office environment for a while. With COVID 19 hitting Canada and all over the world, both my husband and I were laid off last year. I applied for many jobs but didn't get any response. I was very worried about my family situation and my future career, and I didn't know at that time I was uncertain about my future.
I went to Work BC Guildford to look for Sunnie Song for some advice as she was my case manager 4 years ago. She helped me to assess my situation and guided me step by step to move forward. She also handed me a career search package and asked me to do some research. I did a lot of research on a possible job field and its employment requirements, and I decided to upgrade myself for my future job applications. I researched different training programs at different schools, and I found the most suitable program for me to study was the Administrative Assistant and Computerized Accounting diploma at Coquitlam Continuing Education. My case manager Sunnie Song helped me to apply for tuition support and it was approved. After four months of intensive studies, I learned all the necessary skills for administrative assistant, accounting, and payroll. After finishing my studies, I went to a practicum to get hands-on working experience and started actively looking for job opportunities. On Oct 26, 2021, I got a job as a payroll administrator from a famous tool distribution company. I like my new job and I feel I finally found my career.
I am very thankful for WorkBC, for my case manager Sunnie Song, and for my tuition support. Without you, I wouldn't be able to find my current job and my career.