"Every cloud has a silver lining." – JinYoung Lim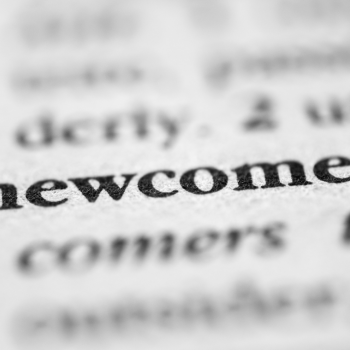 As a newcomer, although I had a somewhat successful, long career from my home country, it was really challenging to find a decent job in Canada. Lack of Canadian work experience and language barrier were two primary causes. However, while they are still undeniable factors, I now realize that such accumulated negative emotions, as anxiety and self-disappointment, and my insufficient understanding of Canada's hiring systems led me to the degree that I felt it was the most challenging period throughout my life. Not until the first consultation with Sunnie Song, had I known how and what to do in order to turn the despair into the energy to look for other opportunities. When I first contacted my Case Manager, Sunnie Song, I was unemployed and desperate since I felt lost after having been rejected a few times for the job positions I thought I might fit well. After five months of being unemployed, I finally got an offer letter from a position, which I actually did not expect to get.
After a few rejections, I desperately tried to seek as much practical help as possible. Some people around me said that they had been given useful help from WorkBC. And, as I wanted someone with whom I could speak to in my mother tongue, in order to explain my situation without any language barrier, I contacted Sunnie Song, whom I was referred to.
As mentioned above, from the first consultation, I was well guided by Sunnie towards regaining self-confidence with plans for my future. In detail, first, all the workshops provided by WorkBC Centre Guildford helped me understand my own goals, interests, and personality traits, which was a very interesting and eye-opening experience. Moreover, what I did for the Training Application was of great help for me to make informed decisions on my career path and have a better knowledge of the fields of my interest. Another unexpected improvement was made through the workshops and document preparation; that is, my confidence in speaking English was built. Otherwise, I would have felt very anxious about my English-speaking skills for a new job by then. Out of all the help I received from WorkBC, the best was the emotional support by Sunnie right from the first brief telephonic conversation with her. Apart from her professional guidance on my preparation for the Training Application, she provided genuine active listening and empathy from the beginning, which made me feel heard and hopeful for my life in Canada.
Today, I have received a confirmation letter from BC Public Services and am waiting for the start date of my new full-time job.
What WorkBC Centre Guildford, including Sunnie Song, did for me was much more than I had expected. It actually made me proud of myself being a permanent resident in BC, Canada. Also, I believe it would play a critical role in my career development in Canada.